As winter descends and the temperature drops, there's a timeless companion that warms both the body and the soul - the real wood fireplace. Beyond its ability to heat a room, a wood-burning fireplace offers a unique and irreplaceable sense of comfort and coziness. Let's explore how these hearths have earned their reputation as winter's best friend.
1. Natural Warmth and Comfort:
There's something inherently soothing about sitting by a real wood fireplace. The radiant heat it provides is not just about raising the room temperature; it's about creating an atmosphere of unparalleled comfort. The flickering flames, the crackling sound of burning wood, and the gentle rush of warm air make for an experience that modern heating systems can't replicate.
2. Cost-Effective Heating:
Wood is often a cost-effective heating option, especially if you have access to a supply of firewood. While there may be upfront costs for installation and maintenance, the ongoing cost of wood is generally lower than other heating fuels. For some, this can lead to substantial savings on heating bills during the winter season.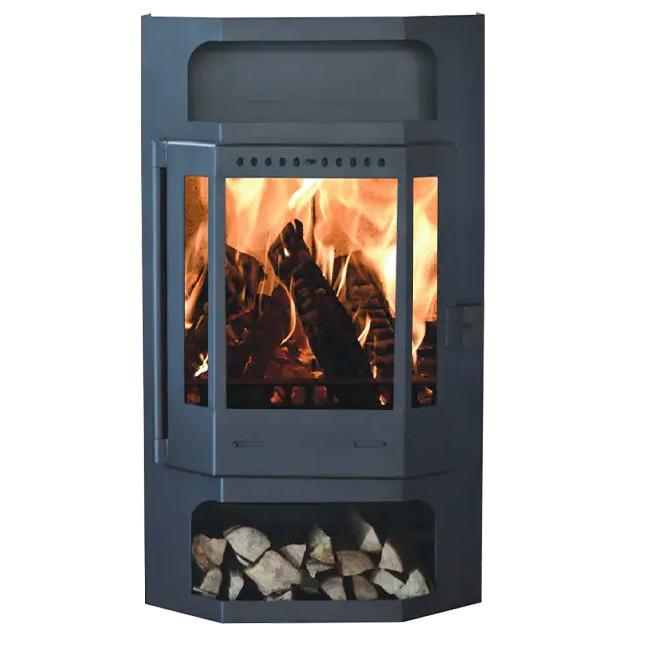 3. Energy Independence:
Using a wood-burning fireplace gives you a degree of energy independence. You're not reliant on external energy providers, making it a reliable heat source even during power outages. This is especially valuable in regions prone to severe winter storms.
4. Ambiance and Aesthetics:
Real wood fireplaces add a touch of rustic charm and timeless elegance to any home. Their visual appeal goes beyond their heating function. The dancing flames and glowing embers create an inviting atmosphere, making the fireplace a centerpiece of relaxation and social gatherings.
5. Sustainable Heating:
Burning seasoned firewood is a sustainable heating option. Trees used for firewood can be replanted, ensuring a continuous supply. Additionally, when burned correctly, wood is considered carbon-neutral, as it releases the same amount of carbon dioxide during combustion as it absorbed while growing.
6. Versatility in Design:
Real wood fireplaces come in various designs and styles to suit any decor. Whether you prefer a traditional, rustic look with a stone hearth and wooden mantel or a more contemporary design with sleek lines and minimalist features, there's a wood-burning fireplace option for you.
7. Cooking and Heating Water:
Some wood-burning fireplaces are designed with cooking features or water heating capabilities. You can use the heat generated by the fire for practical purposes, such as cooking meals or heating water for domestic use.
8. Ritual and Tradition:
Building and tending a wood fire has a sense of ritual and tradition. It's a skill passed down through generations, fostering a connection to the past and a sense of self-sufficiency.
9. Scent and Sound:
The aroma of burning wood and the crackling sound of a real wood fire engage the senses in a way that modern heating systems cannot replicate. These sensory experiences add to the overall enjoyment of the fireplace.