As we become increasingly aware of the impact of our actions on the environment, many individuals and families are looking for ways to reduce their carbon footprint. One area where we can make a significant difference is in our choice of heating solutions for our homes. Traditional fireplaces are charming, but they often come with a high environmental cost. Thankfully, there is an alternative: pellet fireplaces.
Pellet fireplaces
are a clean and efficient way to keep warm during the cold winter months while minimizing pollution. These innovative heating solutions utilize small pellets made from compressed wood or biomass materials. As the pellets burn, they produce a steady and consistent heat source, making pellet fireplaces an excellent choice for home heating.
One of the most significant advantages of pellet fireplaces is their low carbon footprint. Unlike traditional fireplaces, which rely on burning logs or fossil fuels, pellet fireplaces are considered to be a sustainable and eco-friendly option. The pellets used in these fireplaces are typically made from recycled wood waste, such as wood chips or sawdust, reducing the demand for new materials.
When it comes to air quality, pellet fireplaces offer a significant improvement over traditional fireplaces. The combustion process in pellet fireplaces is highly efficient, resulting in minimal smoke and emissions. Unlike wood-burning fireplaces, which release harmful particles and pollutants into the air, pellet fireplaces have advanced mechanisms that burn fuel more cleanly. This translates into better indoor air quality and fewer health risks for you and your loved ones.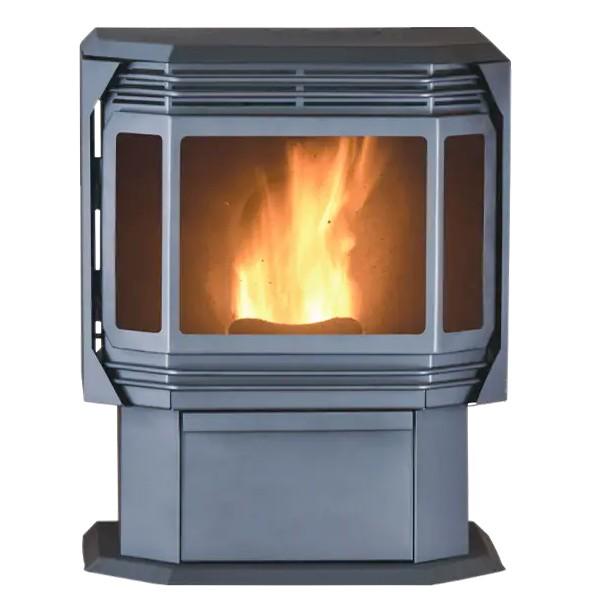 In terms of energy efficiency, pellet fireplaces are also ahead of the game. The pellets used in these fireplaces have a high energy density, meaning they provide a significant amount of heat for their size. Additionally, many pellet fireplaces are equipped with programmable thermostats and electronic controls, allowing you to regulate the temperature and ensure optimal energy usage, saving you money on heating bills.
Maintenance-wise, pellet fireplaces are relatively easy to care for. Pellets are typically stored in a hopper, which automatically feeds the fire, ensuring a consistent heat output. Depending on the model, you may need to empty the ash pan periodically, but the process is straightforward and hassle-free.
Aside from their environmental and energy-saving benefits, pellet fireplaces also offer a stylish and contemporary look for your home. They come in various designs and finishes, allowing you to find a fireplace that suits your aesthetic preferences and complements your interior décor.
As with any home heating solution, it's essential to choose a high-quality pellet fireplace from a reputable manufacturer. Look for models that meet industry standards for efficiency and emissions, and consider seeking professional installation to ensure optimal performance.
In conclusion, if you're looking to reduce pollution while keeping warm during the colder months, a pellet fireplace is an excellent choice. These eco-friendly heating solutions offer clean combustion, low emissions, and efficient heat output. With a pellet fireplace, you can enjoy a cozy and inviting atmosphere in your home while knowing that you're doing your part for the environment. Make the switch today and experience the benefits of a pellet fireplace!