Few things evoke the cozy ambiance of a home like a crackling fire in a real wood fireplace. The dancing flames and the comforting warmth make for unforgettable moments during the cold winter months. However, safety should always be a top priority when enjoying a wood-burning fireplace. Here, we'll explore essential safety measures to ensure that you can relish the magic of a real wood fireplace with peace of mind.
1. Inspection and Maintenance:
The first step to safe enjoyment is a well-maintained fireplace. Regular inspections by a professional chimney sweep are crucial. They will check for blockages, creosote buildup (a flammable byproduct of burning wood), and any structural issues in the chimney. Aim for an annual inspection, and schedule cleaning as needed to remove creosote.
2. Quality Wood Selection:
The type of wood you burn significantly impacts safety. Use seasoned hardwoods like oak, maple, or cherry, as they burn cleanly and produce less creosote. Avoid burning softwoods like pine, as they can release more creosote and sap, increasing the risk of chimney fires.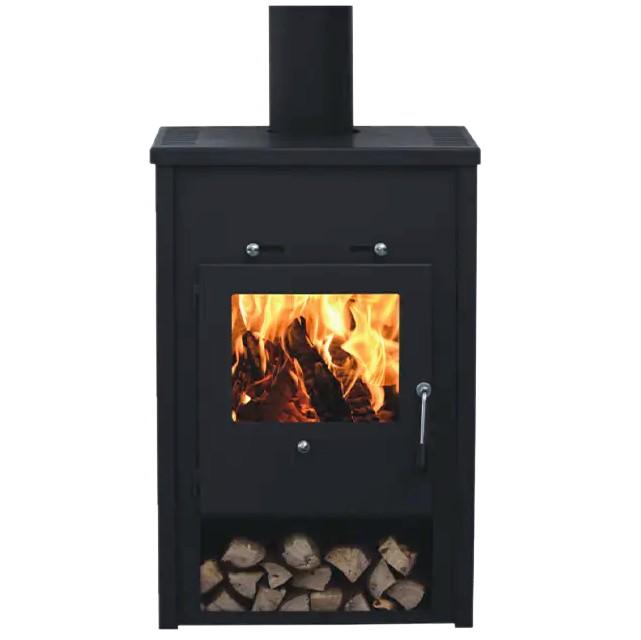 3. Proper Firewood Storage:
Store firewood outdoors in a dry, covered area. Keep it elevated off the ground to prevent moisture absorption. Well-seasoned wood burns more efficiently and produces less smoke.
4. Safe Ignition:
To start a fire safely, use kindling and newspaper rather than flammable liquids like gasoline or kerosene. Install a spark guard or fireplace screen to prevent sparks from escaping and starting unintended fires in your home.
5. Maintain a Clean Hearth:
Before lighting a fire, ensure the fireplace and hearth area are clear of debris, paper, and flammable materials. A clutter-free zone reduces the risk of sparks igniting objects nearby.
6. Use a Fireplace Grate:
Place a sturdy metal grate inside the firebox to hold the wood above the hearth's floor. This allows for proper airflow and combustion, resulting in a cleaner burn.
7. Monitor the Fire:
Never leave a wood-burning fire unattended. Regularly check the fire and use a fireplace poker to adjust the logs as needed. It's crucial to keep the fire contained and controlled.
8. Proper Damper Use:
The damper controls the draft and airflow in the chimney. Open the damper before lighting a fire to ensure proper ventilation. Remember to close it when the fireplace is not in use to prevent drafts and heat loss.
9. Ventilation:
Ensure adequate ventilation in the room. An open window can help prevent the room from becoming too smoky and improve the efficiency of the fire.
10. Carbon Monoxide Detectors:
Install carbon monoxide detectors in your home, especially near bedrooms and common areas. Wood-burning fires can produce carbon monoxide, an odorless, colorless gas that can be dangerous in high concentrations.
11. Fire Extinguisher and Fire Safety Plan:
Have a working fire extinguisher nearby and a fire safety plan in place. Everyone in the household should know how to use the extinguisher and the escape plan in case of a fire-related emergency.
12. Safe Disposal of Ashes:
Dispose of fireplace ashes in a metal container with a tight-fitting lid. Store this container outside the home, away from flammable materials, until the ashes have fully cooled (at least 72 hours).
By following these safety tips, you can enjoy the warmth and beauty of a real wood fireplace while minimizing the associated risks. A well-maintained and responsibly used wood-burning fireplace can be a delightful addition to your home during the winter months, providing both comfort and peace of mind.