As winter approaches and temperatures drop, we seek efficient heating solutions to keep our homes warm and comfortable. Among the various options available, one popular choice is the convection heater. With its unique working principle, the convection heater provides a reliable and effective heat distribution system.
The Basics of Convection Heating:
The convection heater operates on the principle of convection, a process by which heat is transferred through the movement of fluid (in this case, air). Convection relies on the fact that warm air rises while cool air descends, creating a natural circulation of air within a space.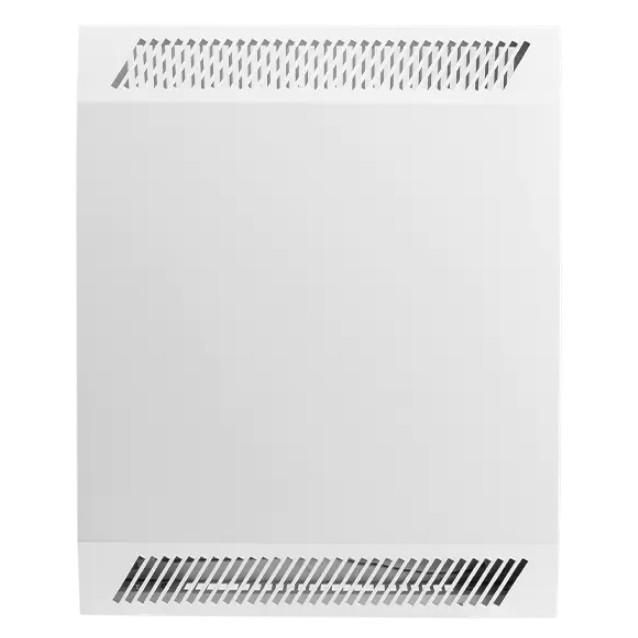 Working Mechanism:
A convection heater comprises three primary components: a heating element, a metal housing, and a convection chamber. The heating element, typically an electric coil or a heating oil-filled radiator, generates the heat needed to warm the surrounding air.When the convection heater is turned on, the heating element begins to radiate heat. As the air comes into contact with the heating element, it absorbs the heat energy, leading to the air molecules gaining thermal energy. These heated air molecules then expand, becoming less dense and lighter than the surrounding cool air.
Convection Process:
As warm air becomes lighter, it naturally starts to rise. This upward movement creates a vertical convection current. Meanwhile, the cooler air near the floor displaces the rising warm air, causing it to move downward, thereby completing the convection loop. This circulation of air enables the equal distribution of warmth throughout the room.
Convection Chamber:
The convection heater's metal housing and the design of the convection chamber contribute to the effectiveness of the heating process. The metal housing serves as a heat sink, absorbing and radiating heat evenly. The convection chamber allows air to flow freely, ensuring a continuous exchange between warm and cool air. It also prevents direct contact with the heating element, making the heater safe for use.
Energy Efficiency:
One of the advantages of convection heaters is their energy efficiency. By utilizing the natural movement of air, convection heaters require less power to heat a room compared to other types of heaters. Once the desired temperature is reached, the heater maintains it by cycling on and off as needed.
Convection heaters are well-suited for providing whole-room heating. They are commonly used in homes, offices, and other enclosed spaces. They are also popular for their noiseless operation, making them suitable for bedrooms and study areas.
Understanding the working principle of a convection heater helps us appreciate its ability to deliver effective heating while conserving energy. By utilizing convection currents and the properties of warm air rising, the convection heater ensures an even distribution of warmth throughout a room. Its efficient design, ease of use, and versatility make it a reliable heating choice for many households.