A
glass wall hang style electric fireplace
is a type of electric fireplace that is designed to be mounted on a wall like a piece of art or a mirror. It typically features a frameless glass front that allows for a clear view of the flame display, and can be hung at eye-level for optimal viewing. This type of electric fireplace typically features a sleek and modern design with a glass front that allows the flames to be visible.
Unlike traditional fireplaces, electric fireplaces do not require a chimney or vent, and do not burn actual wood or gas. Instead, they use electricity to power a heating element and create the illusion of a real flame through the use of LED lights and special effects.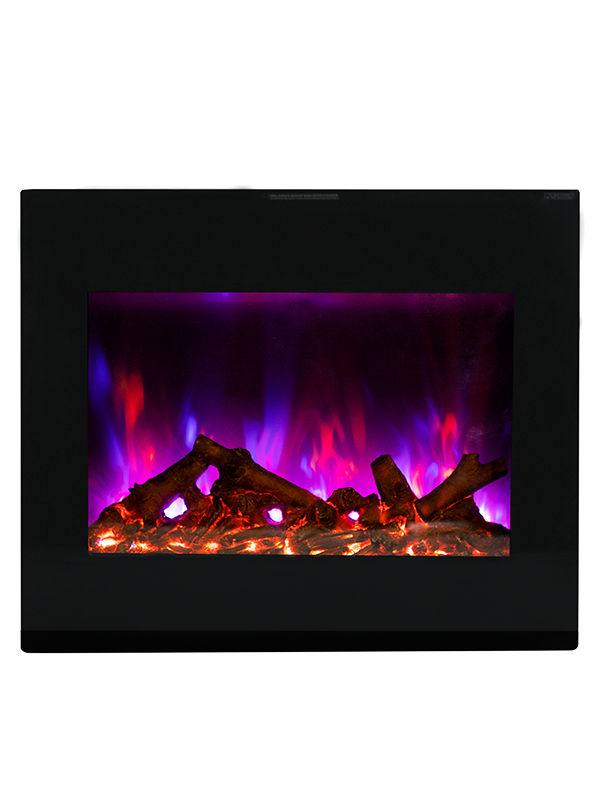 Glass wall hang style electric fireplaces typically come with a remote control that allows the user to adjust the temperature, flame intensity, and other settings from across the room. They may also include safety features such as automatic shut-off in the event of overheating or tipping.
The electric fireplace operates using electricity and does not require any venting or gas lines. It typically includes a heating element that can be adjusted to provide warmth to a room, as well as a flame effect that simulates the look of a real fire. The flame effect is typically produced using LED lights and can be adjusted to different colors and intensities to create a specific ambiance.
The glass front of the fireplace is typically made from tempered glass, which is heat resistant and designed to withstand the high temperatures generated by the heating element. The glass also serves as a safety feature, preventing direct contact with the flames and protecting the surrounding area from heat damage.
Overall, a glass wall hang style electric fireplace can be a great addition to a modern or contemporary home, providing both warmth and ambiance without the need for venting or a traditional chimney. It can be easily installed on a wall, making it a convenient and space-saving alternative to a traditional fireplace.