An electric wall mounted fireplace is an electric heater that is designed to be mounted on a wall. These fireplaces typically have a realistic flame effect that is created using LED lights, and some models also have a built-in fan to circulate the heat throughout the room. They are also operated by a remote control or wall switch for ease of use.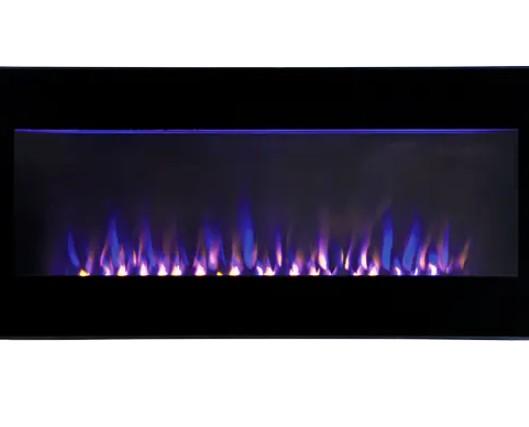 wall-hang electric fireplace, contemporary and stylish LED flame effect
Electric wall mounted fireplaces don't require a chimney or flue, and they can be installed in any room where there is an electrical outlet. They are also a safe alternative to traditional fireplaces because they do not produce any emissions or require any venting.
Another advantage of electric wall mounted fireplaces is that they can be used to heat a room with the flame effect turned on or off, so they can also be used as a decorative element in a room without providing heat. They are also energy efficient and can help to reduce heating costs.
In summary, Electric wall mounted fireplaces are a convenient and attractive option for adding warmth and ambiance to any room without the need for a chimney or other specialized installation. They are easy to install, operate and maintain.