In general,
pellet stoves
or fires are heating appliances that burn small, compressed wood pellets to generate heat. The characteristics of a 7 kW pellet real fire include:
    Heating capacity: The 7 kW rating indicates the heat output of the pellet stove. It suggests that it can produce up to 7 kilowatts of heat, which can effectively warm a specific area or room.
    Efficiency: Pellet stoves are known for their high efficiency, typically above 80%. This means that a significant portion of the heat produced by burning pellets is effectively transferred to the room rather than being wasted.
    Pellet fuel usage: Pellet stoves use small wood pellets as fuel, which are typically made from compressed sawdust or other biomass materials. The specific pellet consumption rate will vary depending on factors such as the desired heat output and the settings of the stove.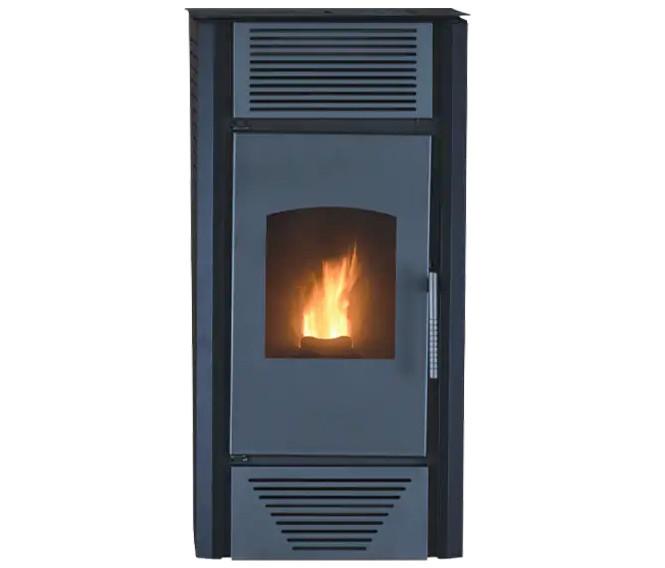 Hopper capacity: Pellet stoves typically have a hopper that stores the pellets. The hopper capacity can vary, and a 7 kW pellet stove may have a hopper capacity suitable for several hours or days of continuous operation, depending on the heat settings.
    Control options: Modern pellet stoves often come with electronic controls, allowing users to adjust the heat output, fan speed, and other settings for optimal comfort. These controls may include a thermostat or a digital display for easy operation.
    Ventilation requirements: Pellet stoves require proper ventilation to ensure the safe exhaust of combustion gases. They may feature a flue or exhaust pipe that needs to be connected to a chimney or a vent to expel the gases outdoors.
    Aesthetics: Pellet stoves are available in various designs and styles to complement different interior aesthetics. They may feature glass doors or windows, allowing users to enjoy the view of the flames and adding a cozy ambiance to the room.