Using a real wood burning stove correctly is crucial for safe and efficient operation. Follow these steps to use a wood burning stove properly:
Read the Manual: Before using the wood burning stove, thoroughly read the manual and follow their specific instructions for installation, operation, and maintenance. Different stoves have unique features and requirements.
Proper Installation: Ensure the wood burning stove is installed correctly and complies with local building codes and regulations. 
Choose the Right Wood: Use dry, seasoned hardwood for burning. Seasoned wood has a lower moisture content, burns more efficiently, and produces less creosote buildup in the chimney. Avoid burning green or unseasoned wood, as it can lead to poor combustion and increased creosote production.
Clear the Area: Ensure the area around the wood burning stove is clear of any flammable materials, such as furniture, curtains, or carpets. Leave enough space for proper ventilation and to prevent accidental fires.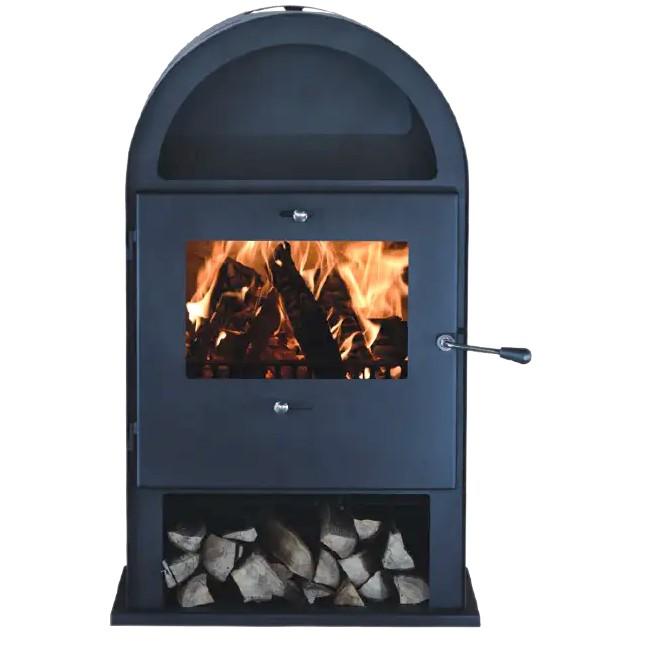 Open the Damper: Before lighting the fire, open the stove's damper or air vents to allow for proper airflow. A well-ventilated fire burns more efficiently and produces less smoke.
Use Kindling and Newspaper: Start the fire using small pieces of dry kindling and newspaper. Place the kindling in a crisscross pattern and light the newspaper underneath. As the fire grows, add larger pieces of wood.
Manage the Fire: Once the fire is burning steadily, adjust the air vents or damper to control the rate of combustion. More air allows the fire to burn hotter, while less air slows down the burning process. Avoid damping the fire excessively, as it can cause excessive creosote buildup.
Keep the Door Closed: Keep the stove door closed while the fire is burning. This ensures the fire burns efficiently and reduces the risk of sparks or embers escaping.
Regular Cleaning and Maintenance: Clean the stove and chimney regularly to remove ash and creosote buildup. This not only improves the stove's efficiency but also reduces the risk of chimney fires.
Proper Ash Disposal: Dispose of ashes in a metal container with a lid. Place the container outside on a non-combustible surface, away from flammable materials. Ashes can retain heat for a long time, so wait until they are completely cool before disposing of them.
Supervise the Fire: Never leave the wood burning stove unattended while the fire is burning. Always supervise the fire and ensure it is safely extinguished before leaving the area.
By following these guidelines and practicing proper maintenance, you can safely and efficiently use a real wood burning stove, providing warmth and comfort in your home.